UBTEO Real Estate App Features
THE BEST REAL ESTATE APP YOU CAN TRUST
The UBTEO real estate app is an easy-to-use, online platform to sell your house without a realtor! Download today from the app store and Google Play!


The Features of UBTEO Real Estate marketplace App
UBTEO is a feature-rich real estate marketplace app that provides a range of services for property sellers, buyers, and vendors. Some of the features of our app include: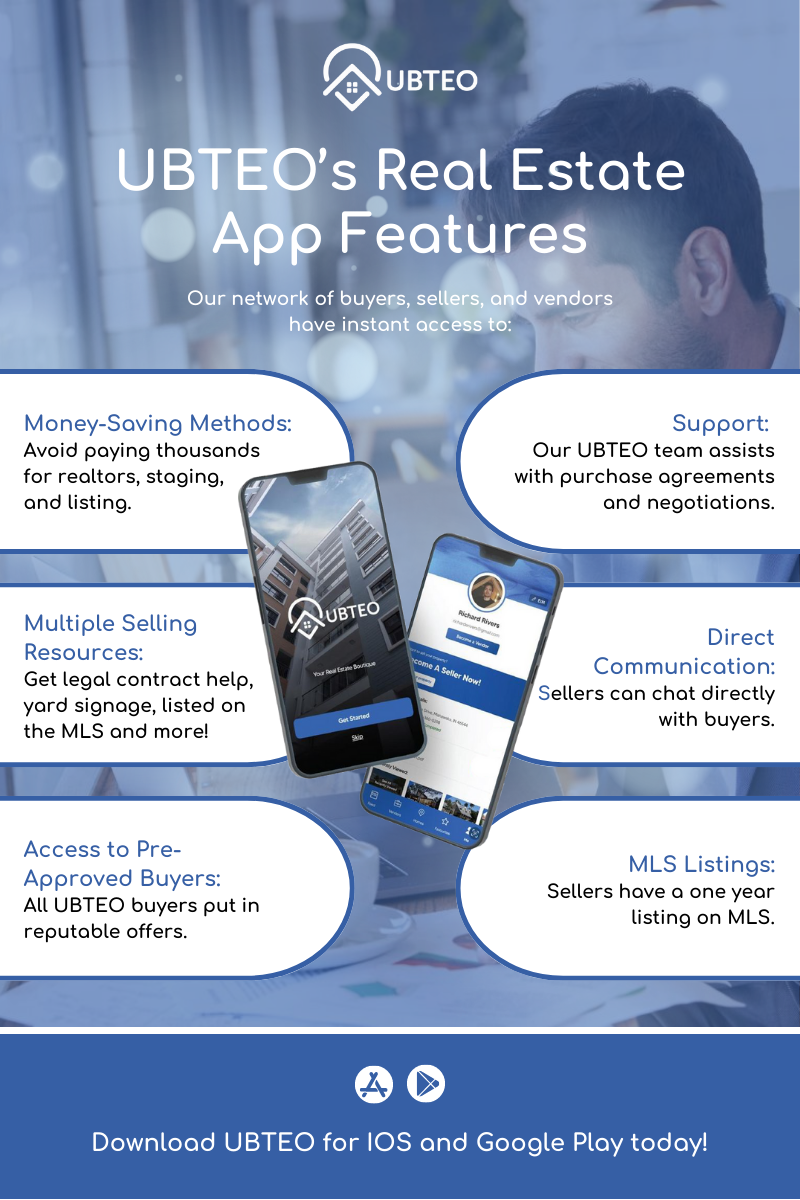 Full-service real estate assistance:
From contract writing to yard signage and real estate assistance, UBTEO offers all-inclusive real estate services necessary for successfully selling a house without a realtor.

Access to a vast potential buyer base:
UBTEO's online platform enables real estate vendors to access a diverse audience of potential buyers across the United States, giving you the freedom to sell your property with ease.

Pre-approved buyers:
Our real estate app also offers access to pre-approved buyers, providing sellers and vendors the opportunity to establish direct communication with a range of buyers ready to purchase property.

Access to MLS listings:
UBTEO also offers property listing opportunities and access to MLS listing for one year without extra charge.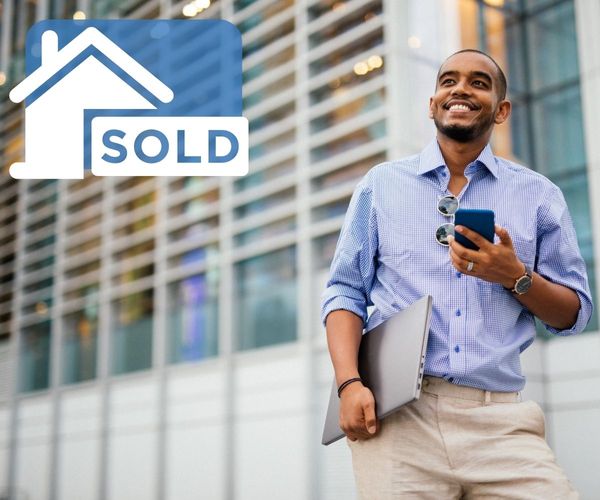 No Commission Fees, Hidden Fees, or Extra Expenses
The UBTEO real estate marketplace app puts an end to the era of exorbitant commission fees. Say goodbye to the traditional real estate model that eats into your profits. With the UBTEO real estate marketplace app, you can list your property without incurring any commission fees or hidden charges. What you see is what you get. This transparency ensures that you retain the maximum value from your real estate transactions.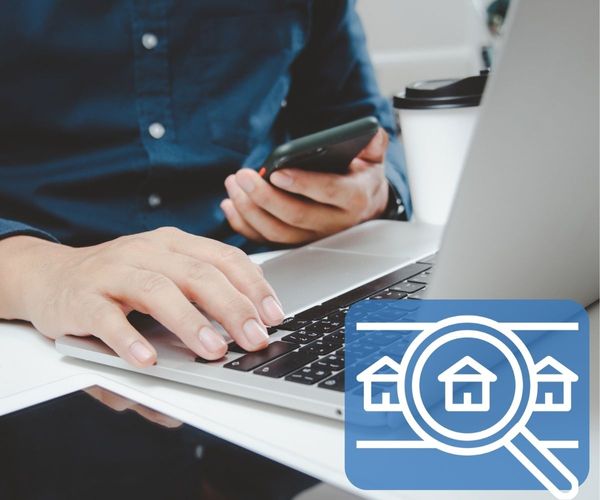 Access to Houses for Sale by Owner
The UBTEO real estate marketplace app provides a unique platform for buyers to access houses for sale by owner. By cutting out the middleman, you can connect directly with motivated sellers, explore a wider range of properties, and negotiate deals on your terms. This direct interaction enables you to make informed decisions based on the seller's specific requirements and preferences.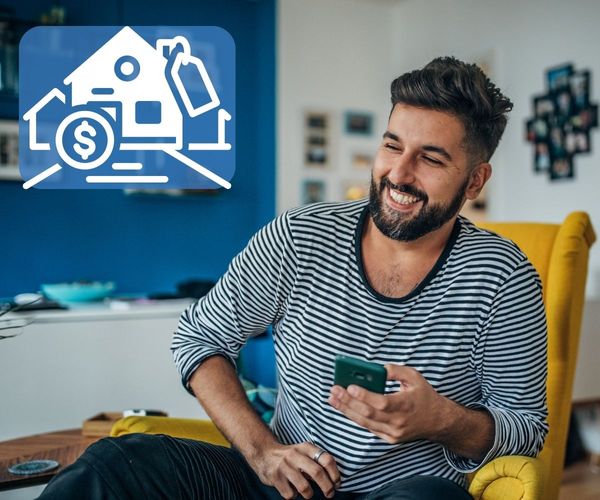 Unbeatable Resources for a One-time Cost
For sellers, the UBTEO real estate marketplace app offers an unbeatable package of resources at a one-time cost of $999. This cost covers the entire process, from listing your property to connecting with potential buyers. The UBTEO real estate marketplace app equips you with the tools and support needed to market your property effectively, ensuring maximum exposure and attracting serious buyers. For vendors, the app offers an affordable option at just $199 every six months, providing a steady stream of potential clients and expanding your business reach.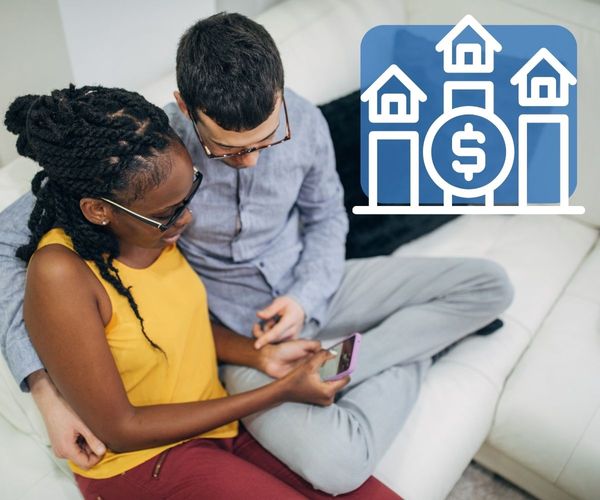 Be in Charge and Review All Buyers' Offers
With the UBTEO real estate marketplace app, you are the one in control. You have the power to review all offers from potential buyers and negotiate directly with them. This hands-on approach empowers you to make informed decisions and maximize the value of your property. No more relying on intermediaries or feeling pressured into accepting offers that don't meet your expectations.